Devamanthrils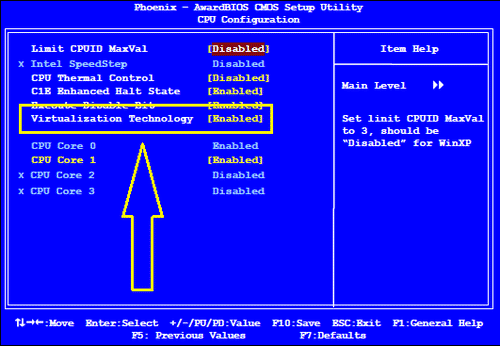 Hardware-based visualization technology (specifically Intel VT or AMD-V) improves the fundamental flexibility and robustness of traditional software-based virtualization solutions by accelerating key functions of the virtualized platform. This efficiency offers benefits to the IT, embedded developer, and intelligent systems communities.
With hardware-based visualization technology instead of software based virtualizing platforms,have  some new instructions to control virtualization. With them, controlling software (VMM, Virtual Machine Monitor) can be simpler, thus improving performance compared to software-based solutions including,
Speeding up the transfer of platform control between the guest operating systems (OSs) and the virtual machine manager (VMM)/hypervisor
Enabling the VMM to uniquely assign I/O devices to guest OSs
Optimizing the network for virtualization with adapter-based acceleration
An extra instruction set known as Virtual Machine Extensions or VMX has in processors with Virtualization Technology . VMX brings 10 new virtualization-specific instructions to the CPU: VMPTRLD, VMPTRST, VMCLEAR, VMREAD, VMWRITE, VMCALL, VMLAUNCH, VMRESUME, VMXOFF, and VMXON.
View original post 467 mots de plus